Description
AFX FX-50 Red Moto Jet Helmet
Data sheet:
An aerodynamic design shell constructed using an advanced and lightweight composite plastic alloy.
Padding and pillows are made of hypoallergenic and antibacterial nylon. Both are removable and washable. Foldable and removable front / lids. The visor is perfectly integrated, with an easy release mechanism and fast-pacing system at one motion. It is characterized by a correct optic and curved shape, is scratch resistant and protects against UV rays.
Visors available in different colors for this model.
4 ventilation points thanks to the air intakes placed on the front and top.
Easy strap release mechanism.
Provides the necessary space for headphones.
Finish with transparent coating to protect paint and graphics.
Lids of the same color as the front bezel for visor use.
Inner sun visor can be lowered.
Limited lifetime warranty.
COVER AND SCREWS OF THE SAME FRONTINO COLOR FOR VISION WITHOUT FRONTINO.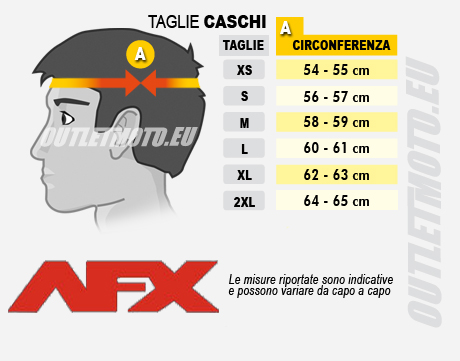 Sizes Motorcycle Helmets