Fabric Motorcycle Jacket Alpinestars Women's Stella NEW LAND GORE-TEX Black
Code: 3615015/10
Division: road
brands: woman
€ 428.00
Savings: € 22.00
list price: € 450.00
Out of stock
description
Designed for the female physique, this jacket includes a fabric TEFLON® and a GORE-TEX ® to offer superb protection against the elements remaining light, strong and breathable. Highly configurable and designed to accompany the pants Stella New Land GORE-TEX ®, is extremely protective thanks to CE protectors.

Fact Sheet:
Safety


Textile structure level with GORE-TEX ® membrane to ensure protection against the elements and breathability.
Shoulders and elbows covered in TEFLON® tear for better abrasion resistance in critical areas.
Air vents on shoulders and back zipper pullers offer a greater control of internal air flow for improved comfort on both long and short distances.
Internal thermal long sleeve with detachable fleece collar for ultimate comfort with both the hot and the cold.
Comfort and customization
The protectors Removable CE certified Bio Armor elbow and shoulder are lightweight, breathable and ergonomic for impact protection as a reference.
Back and chest pockets with protective padding thermoformed (Bio Armor back protector CE certificate optional)
Reinforced with additional padding on the back.
Areas reflectors and colored threads increase rider visibility at night or in conditions of poor visibility.
Comfort and customization
Comfortable neoprene edges on collar and cuffs.
Waterproof inner pockets.
Back to cut down to improve comfort and protection in the riding position.
Hinge red inner lining and easily identifiable on the outer ring for convenience.
Pre-curved sleeves with cuffs and articulated jointed and dressed in Velcro improve comfort in the saddle.
Waterproof outer containment entrusted to two chest pockets and two cargo on the chest.
All the chief uses non-aggressive micro-velcro.
High quality YKK front zipper with double slider.
Optimized for use with the GORE-TEX ® pant New Land through the hinge of internal connection.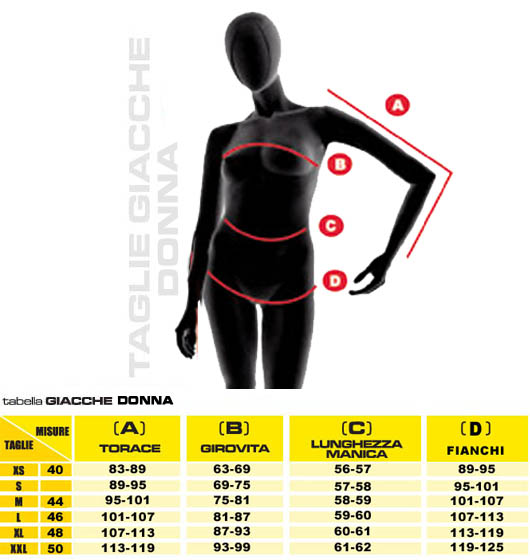 Other customers have purchased
Similar products