Gloves Moto Cross Enduro Alpinestars Racer Braap Gloves 2016 Red White Black
Code: 3561416/312
Division: cross enduro
brands: unisex
€ 24.00
Savings: € 5.00
list price: € 29.00
In Stock - Express Delivery 24h
Add to cart
description
The glove Alpinestars Racer Braap Glove boasts a number of innovative solutions, from back-piece to the synthetic suede reinforcements and structure evolved to offer robustness, performance and a customizable fit - for each round!
Data Sheet:
Structure evolved and minimized amount of material creates a glove incredibly lightweight and comfortable
Back in one piece lightweight Spandex for excellent flexibility and structural integrity.
Single-layer synthetic suede palm perforations intensive to provide breathability and excellent sensitivity on the controls.
Reinforced structure of thumb for increased durability; thumb incorporates an insert in Lycra for flexibility.
Synthetic suede reinforcements on middle and ring for greater abrasion resistance.
Velcro® wrist adjustment for a secure fit and customized.
Silicone grip prints on palm and fingers for greater control commands.
Tongue in synthetic suede for improved fit and easier.
The structure of the pre-curved fingers reduces fatigue and improves comfort
Available in sizes S-2XL International.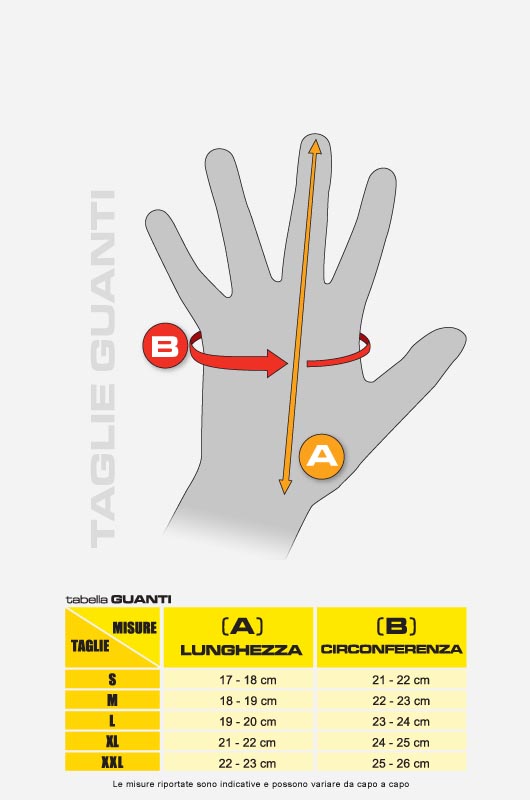 Other colors
Other customers have purchased
Similar products