Helmet Moto Integral Fiber LS2 FF352 Rookie Fan Hi-Vision Yellow
Code: LS2/103523254
Division: road
brands: unisex
€ 69.00
Savings: € 30.00
list price: € 99.00
Out of stock
description
Integral Motorcycle Helmet LS2 FF352 Rookie
Technical data sheet:
Composition: shell of polycarbonate

Visor:Lexan resin injected

Anti-fog and anti-scratch treatment

Prepared for PinLock (not inlcuded)

Fastener for Tear-offs (visor tear)

Automatic mechanism for rapid extraction

Ventilation system and exhaust air outlet

Interior: breathable fabric with antibacterial treatment

Pillows preformed laser-cut (better fit)

Fully removable and washable

Prepared for Bluetooth audio system

ANTI-UV treatment The outer shell à treated to withstand the impact of UVA.

The shell of polycarbonate and polycarbonate material designed to absorb shocks and withstand extreme weather conditions.

Ventilation system inputs and outputs for providing fresh air inside the helmet and facilitate the escape of hot air.

Prepared for Pinlock Applies a lens on the visor to prevent fogging in cold conditions or fog.

Anti-scratch visor designed to withstand scratches and bumps of the elements while driving.

Quick release mechanism New system to remove the screen quickly, easily and without tools.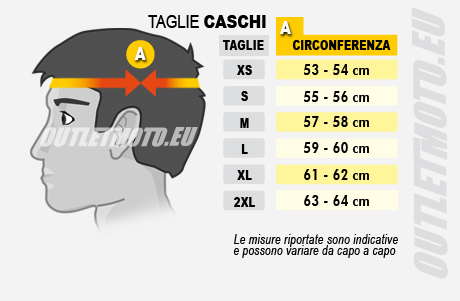 Other customers have purchased
Similar products