Integral Motorcycle Helmet HJC FG-ST Double Visor Besty MC-1SF Black Red
Code: 12747106
Division: road
brands: unisex
€ 253.80
Savings: € 45.20
list price: € 299.00
Delivery within 7 working days from the date of receiving payment
Add to cart
description
FG-ST is an elegant fiberglass helmet designed in wind tunnel HJC!
The helmet is based on two different shell sizes.
D-ring buckle, visor Pinlock® predisposition and included protection for chin and face. Interior Silvercool ™. Removable and washable interior, designed to fit glasses.
Technical data sheet:
Sunglasses integrated: sunglasses tinted operated easily and fast.
Shell made of fiberglass composite edge: weight, excellent fit and comfort by using advanced CAD technology.
Advanced venting system of 'ACS': airflow complete, from front to back, to release heat and humidity.
RapidFire system: removal of the visor easily, quickly and without the use of tools.
Interior Silvercool: Interior breathable and anti-odor, anti-bacterial fabric.
The padding and cheek pads are fully removable and washable.
Visor with Pinlock predisposition: new 3D design, protective coating anti-scratch and prepared for mounting the lens Pinlock antifog.
Lens fog Pinlock 100% Max Vision included.
The cheek pads are interchangeable between all sizes of the helmet.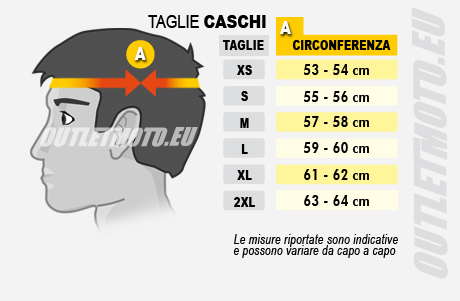 Other colors
Other customers have purchased
Similar products