Moto Cross Enduro helmet AGV AX-8 Dual Evo Carbon
Code: 7621a4f0/001
Division: road - cross enduro
brands: unisex
€ 418.80
Savings: € 80.20
list price: € 499.00
Select the size to know the delivery times
Add to cart
description
Moto Cross Enduro helmet AGV AX-8 Dual Evo Carbon

Technical data sheet:
extremely versatile helmet intended for a use much road as off-road. The design and the line inevitably recall the AX-8 Evo from which it is derived, but thanks to additional technical features, such as the visor and the visor mechanism specific, the air intake snout opened and additional ventilation opening on the top, ensures all performance and comfort of a helmet road.
Cap: The cap has stratification SSL (Super Super Light), made of carbon, aramid and glass fiber to contain the weight of the helmet and to ensure the maximum safety. The AX-8 Dual Evo is available in 3 outer shell sizes with sizes from XXS to XXXL.
Ventilation: The ventilation system IVS is composed of channels formed directly in the cap, which guarantee a more effective air flow inside the helmet and the best aerodynamic performance. The air intakes found on the forehead, on the chin on top and allow a constant flow of fresh air inside the helmet. The rear extractors, through the channels in the EPS, eliminate the warm moist air from inside the helmet.
Visor: The visor DUAL polycarbonate scratch and antifog, recessed in the bottom of the cap and with reinforced perimeter is equipped with a visor mechanism specific customization possible opening of the visor.
Interior: The interior with hygienic treatment and made of breathable Dri-Lex®, are completely removable and washable, including covers of the band, so that's always a perfect hygiene of the helmet. They, also, increased thickness for better comfort. For the visor area in place of the tissues we have been used in soft plastic covers that are easily washable with the help of a brush or a sponge. Nose and hanging are removable.
Safety: The new trimming of the cap in the chin area, combined with a wide edge and soft, it decreases interference and reduce the risk of trauma from impact due to the "shock-absorber". The air intake snout, easily removable without tools, is interchangeable with that of the AX-8 Evo and open / closed position for regulating the inflow of air inside the helmet. The peak of the AX-8 Dual Evo is designed to to minimize the sail effect during journeys and comes with aluminum screws for added strength. The retention system has the closure DD with double ring.
Weight: E2205: 1,500 g (+/- 50 g) in tg.M

The helmet can be configured:
version SUPERMOTO / TRAIL with visor and visor
version MOTOCROSS / ENDURO without visor to accompany the glasses Cross
version STREETFIGHTER / NAKED caps and without peak.
The possibility of exchanging the air intake snout between AX-8 Evo AX-8 Dual Evo further increases the possibility of contamination between the two models.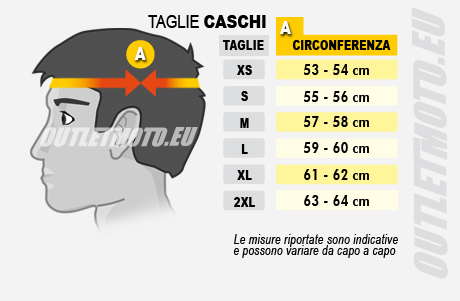 Other customers have purchased
Similar products