Moto Jacket Jacket Fabric Mesh Sports Venom Three Layers Perforated Black Red Silver
Code: Ve32298Brs
Division: road
brands: man
€ 68.00
Savings: € 131.00
list price: € 199.00
Out of stock
description
The New Venom Sport Air Mesh Jacket has been specially designed for use in any season of the year!
By combining the two removable inner liners, can be a valuable aid for all seasons, in winter as in summer, becoming a jacket perfect for any weather condition encounters Thanks to its two internal removable padding, can be easily transformed from summer to Winter in just 2 minutes.
In the winter season can be used by applying both liner antifreddo that the membrane waterproof and windproof to protect themselves from the cold and the rain.
In the summer season can be used by removing both applications windproof and waterproof jacket is a comfortable perforated summer that still provides protection and security.
In autumn and spring can be used by adopting one of the two inner liners according to the climate.
Fact Sheet:
Main Material: 600D MAXDURA fabric in 100% polyester coated with anti-wind
Sleeve Inserts: mesh fabric coated polyester windbreaker
Reflective inserts: High-visibility fabric REFLEX
Lining Water resistant, breathable 100% polyester bonded with 100% polyurethane membrane. The liner allows the wearer of the jacket to be protected from water.
Removable thermal lining: 100% polyester outer fabric with
Centered Zipper: YKK nylon coil
Ergonomic cut pre-shaped for motorcycle use
Double front closure garantissi a perfect microclimate inside
External seams with "SAFETY-SEAM-SYSTEM", to increase the abrasion resistance in case of a fall
Stitching lining Waterproof / breathable thermo-taped,to ensure excellent sealing head
Neck with velcro closure and velvet Imnbottitura
Wrist closure with zipper and snaps
Adjusting volume life with straps and velcro
Convenient interior and exterior pockets with zippers
Approved removable protectors on shoulders and elbows
Support Semi Rigid back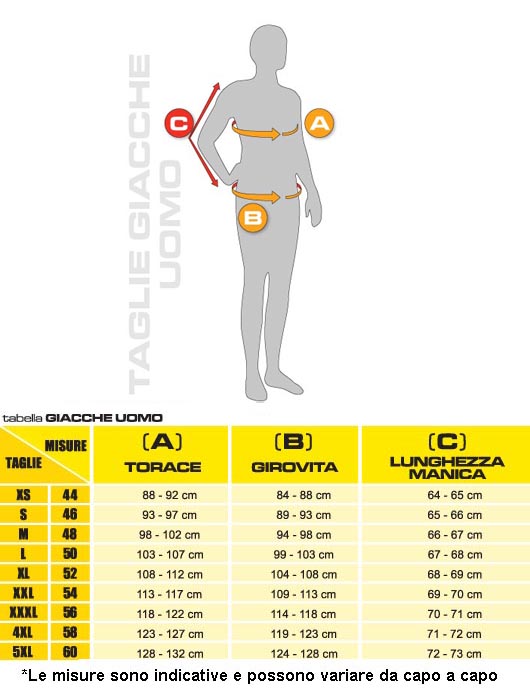 Other colors
Other customers have purchased
Similar products