Motorcycle Gloves Alpinestars Drystar Glove Corozal Raincoats
Code: 3525816/10
Division: road
brands: unisex
€ 85.90
Savings: € 4.10
list price: € 90.00
Out of stock
description
The Corozal is a tough glove multipanel poly-woven short cuff with waterproof membranes Alpinestars DRYSTAR®per
excellent wet performance. This glove has a protective solutions by reference to the category as the protector knuckles hard applicatorm for fusion, the jumper patented digital and Reinforcements EVA foam.

Technical data sheet:
Robust back stretch politessuto with leather palm to optimize the levels of comfort and abrasion resistance.
Manufactured using Alpinestars Drystar® PERFORMANCE, incorporating a layer sealed and bound to offer a lower thickness of material and promote comfort and tactile sensitivity on the controls of the bike, as well as offering high levels of robustness and wind resistance.
Protector knuckles rigid polymers shaped for protection against impact and abrasion by reference.
Rubber reinforcements on the palm and thumb grip offer additional commands as well as strengthen the seams and improve robustness.
EVA padded reinforcements on the outer hand, fingers and palm to offer abrasion resistance and a better strategic fit.
The bridge digital Alpinestars derived from racing between ring and little fingers prevents rotation and separation of the fingers during the impact.
Finger Touch-screen compatible for use with smartphone / tablet / GPS navigators.
Private pre-curved glove offers greater comfort and prevent muscle fatigue on long trips.
Elastic inserts bellows on the first two fingers to provide excellent levels of control and movement.
Short cuff closure with neoprene and Velcro for easy fit. The cuff is designed to get under the sleeve for added comfort.
Reflective details to improve rider visibility in low light conditions.
Comfortable seating for cleaning visor on the thumb to remove dirt and rain.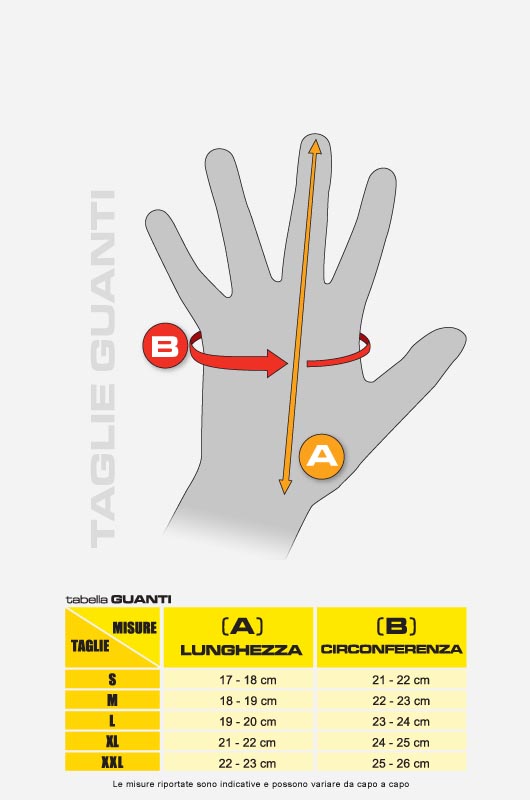 Other colors
Other customers have purchased
Similar products