Motorcycle Gloves Leather Oscar By RAYBURN Alpinestars Leather Glove Tobacco Brown
Code: 3508315/810
Division: custom - road
brands: man
€ 94.00
Savings: € 5.00
list price: € 99.00
Delivery within 7 working days from the date of receiving payment
Add to cart
description
Alpinestars relaunches with new collection OSCAR 2015, which traces the fifty years of the brand renewing his style with a modern touch for fans of the vintage and nostalgic for the past. The protagonists? Leather, present in every cut in the top and bottom patterns in homage to the style of the seventies. In those years Alpinestars won twice in a row the award Fashion and Design Oscar awards, which inspired the first collection Oscar by Alpinestars.
Today, the brand offers a reinterpretation of the line, combining innovation and experience, past and present, with garments to wear even in quotidianità.Il technical design and modern materials rich details blend with the style of the traditional motorcycle, allowing riders to enjoy freedom asphalt-style back.Combining retro style with modern materials and security technologies, the leather glove Rayburn has a structure in soft leather, reinforced palm and knuckle protection polymer glove for a road that offers great levels of security and of look.
Goat leather upper for a soft, luxurious that is also durable and resistant to abrasion
Crown made of perforated leather for ventilation and comfort.
Synthetic suede reinforcements on the palm, palm heel, hand side and little finger for extra durability and grip.
Back Of Hand incorporates padding for maximum comfort and adding protection.
molded PU knuckle protection incorporated under leather upper for better styling.
Opening the wrist with zipper for ease of entry; zip lock is semi-automatic.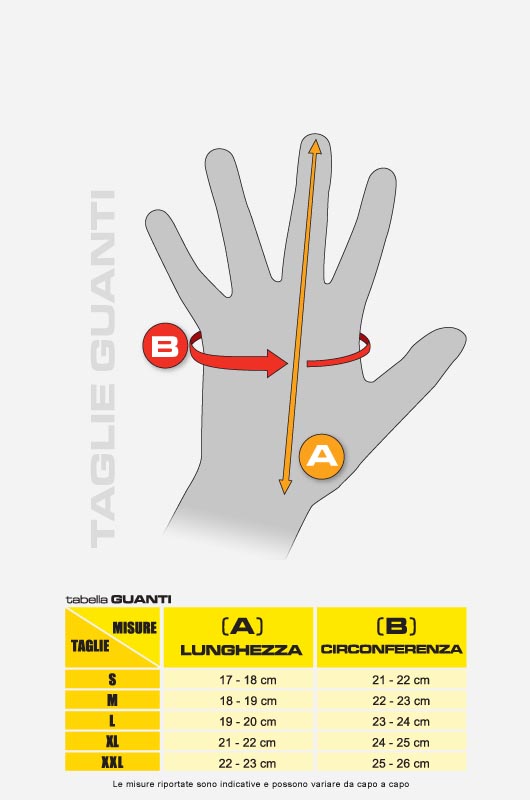 Other colors
Other customers have purchased
Similar products