Motorcycle Gloves Winter Sports ROVER ST Alpinestars Drystar Glove Blacks Raincoats
Code: 3525916/10
Division: road
brands: unisex
€ 88.90
Savings: € 5.10
list price: € 94.00
Out of stock
description
Rover St glove Drystar® integrates security solutions from reference category, as the protector knuckle drive applied to the merger, the digital bridge reinforcements and patented EVA foam, inside its sturdy structure in politessuto and skin. With solutions designed for comfort and waterproof membrane integrated Drystar® this glove will allow you to stay in power longer.
Technical data sheet:
Politessuto back in robust 600 denier stretch, with leather palm to optimize levels of abrasion resistance and comfort.
Waterproof Alpinestars Drystar® to keep your hands warm and dry even in the toughest conditions.
Hard knuckle protector applied for protection from a merger by reference against impacts and abrasions.
TPR reinforcements on thumb and palm for a better grip on the controls, greater resistance.
EVA padded reinforcements on external hand back fingers, thumb and palm to provide improvements in strength and calzata.Ponticello digital race-derived, patented Alpinestars between ring and little fingers to prevent rotation and separation of the fingers.
Phalanx compatible Touch-screen for use with the smartphone / tablet / GPS systems.
Structure glove pre-curved to improve comfort and prevent muscle fatigue hand on long journeys.
Elastic inserts bellows on the index and middle and back of the hand for excellent freedom of movement.
Velcro® wrist closure for easy donning and extend the coverage. The pulse is designed to close over the jacket sleeve to hermetically seal from the elements. The closure comprises a second strap on the wrist to maintain stable the glove.
TPR protector to provide additional protection to the wrist bones.
Reflective details improve rider visibility in low light conditions ..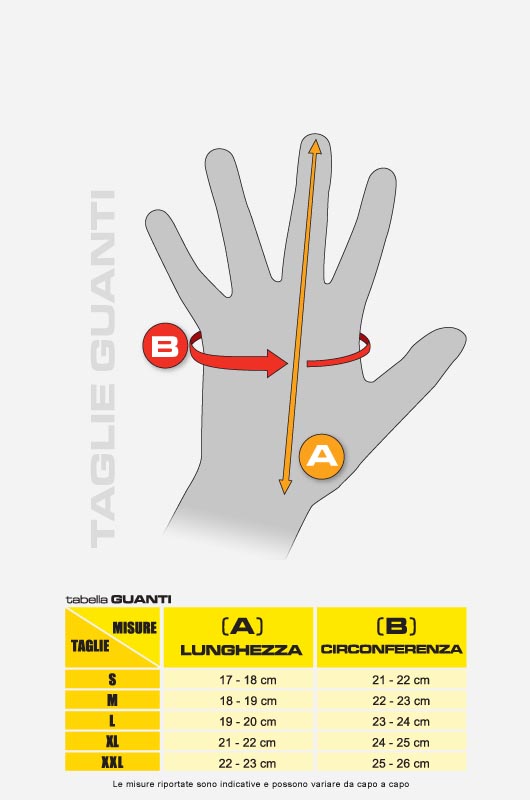 Other colors
Other customers have purchased
Similar products