Motorcycle Helmet Blue Cross Premier Ares Ages
Code: prareHP1
Division: cross enduro
brands: unisex
€ 89.00
Savings: € 210.00
list price: € 299.00
Out of stock
description
Premier offers for fans of off road the new Ares Ages, a helmet that is at the top of its class for performance, comfort and safety. The outer shell is extremely lightweight and is printed with bag molding system in tri compound material, a clever mix of carbon, aramid and dyneema for maximum lightness and strength.
The inner shell in eps is always two different measures to determine the best size of the user and is printed with different densities to ensure maximum absorption capacity of urti.L 'interior is removable and washable with hypoallergenic fabrics and Outlast Japan with Sanitized treatment, yarns that provide excellent breathability and comfort. The end of the strap is a double ring type racing.The ventilation system makes use of an air intake on the chin guard and two air intakes positioned on the upper part of the shell, under the peak.
Three pullers on the back facilitate the flow of hot air and damp that is created inside the helmet. Ares is certified according to the current ECE 22-05.

Technical:
n ° Shell: 1
Material: Dyneema, carbon and aramid + Epoxy Resin
Air intakes: 3
Air extractors: 3
Interior: Removable - Washable with Sanitized treatment
Frontino: Adjustable + Injection system and removal without tools
Buckle: 2 rings
Sizes: from xs to xxl
Weight: 1.250 ± 50g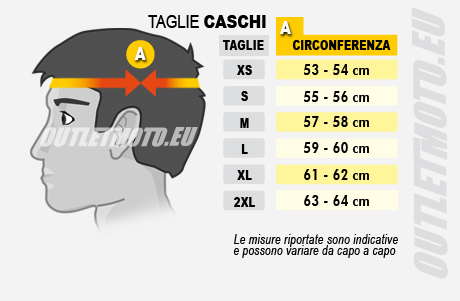 Other colors
Other customers have purchased
Similar products