Motorcycle Helmet HJC IS17 Dual Visor Full Mission MC5f
Code: IS17/21805M
Division: road
brands: unisex
€ 205.80
Savings: € 36.20
list price: € 242.00
Out of stock
description
Motorcycle Helmet HJC IS17 Dual Visor Full Mission MC5f
Technical detail:

SHELL IN THERMOPLASTIC MATERIAL

LINER / CHEEK PAD: Bioceramics / removable and washable

Advanced policarbonate shell: Lightweight with excellent fit and comfort, thanks to an advanced CAD technology.

Aerodynamic shell with large opening at eye level for increased visibility.

Sunglasses with integrated sun shade system One-touch: tinted visor adjustable to three levels, with quick and easy movement (patent pending).

Advanced ventilation system "ACS" ventilation is guaranteed throughout the helmet, front and rear vents allow the escape of heat and humidity constant.

Interior removable, breathable, inodor, made with the cutting-edge anti-bacterial fabric.

Visor removal system Rapidfire: the simplified mechanism and allows you to safely remove and replace the visor easily and fast.

Micrometric closure system for fast and adjustable.

Visor with Pinlock predisposition and Lenses maximum visibility Anti-fog Pinlock 100% included.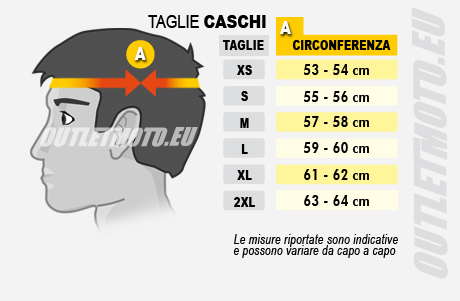 Other colors
Other customers have purchased
Similar products