Motorcycle Helmet Inetgrale AGV K-3 SV Pinlock Top Misano 2011
Code: 0301A0EY/006
Division: road
brands: unisex
€ 237.80
Savings: € 52.15
list price: € 289.95
In Stock - Express Delivery 24h
Add to cart
description
Motorcycle helmet AGV K-3 SV E2205. Helmet that reaches high levels of comfort, safety and aerodynamics.
The K-3 SV is a versatile entry-level helmet with a variety of features, including a solar internal retractable visor, excellent aerodynamic performance, effective ventilation and a wider field of vision. The shell is made of thermoplastic material, while the interiors are in Dry-Comfort fabric.
Data sheet:
Resin shell HIR-TH (high resistant thermoplastic) resin
2 shell sizes
4 interior EPS
IVS (Integrated Ventilation System) with channels hollowed directly in the shell
Interior fabric Dri-Lex®
Buckle with micrometric adjustment
PVM (Personalized Visor Mechanism): Customizing visor opening mechanism
sunscreen
Multi Density EPS
The lower profile of the shape of the helmet is designed to decrease the possibility of injury to the collarbone in a fall.
Mechanism patented XQRS (Extra Quick Release System) metal allowing immediate removal and tool free.
The visor is provided with a patented microapertura system.
central air intake which provides optimum ventilation.
Pinlock lens included in the package.
The shape of the helmet has been designed to integrate with the hump on the pilot suit and maximize aerodynamics.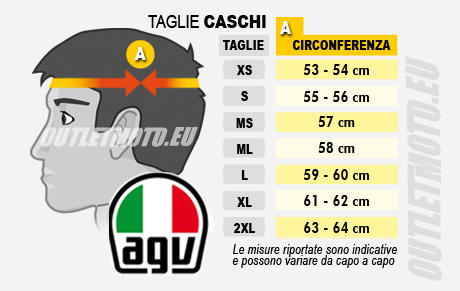 Other colors
Other customers have purchased
Similar products