Motorcycle Helmet Integral CGM Double Visor Toronto Black Wheel
Code: 304A-BLV-01
Division: road
brands: unisex
€ 69.90
Savings: € 18.10
list price: € 88.00
Out of stock
description
The 304A is a helmet from the compact and attractive design. The small size, the presence of glasses inset, the effective AIR STREAM SYSTEM, interior PRESTIGE antiallergic and antibacterial and quick visor removal system, make it a complete integral, reliable, lightweight and comfortable.
Technical Data:
Scratch resistant coating with Decal


Air Stream System ventilation system

ExtraSoft Inner interior fabric extra soft

Air Stream Inner Interior openwork

Eyewear Internal FumèConcealed

Removal system valid visor

Long visor with treatment resistant

Cap made of thermoplastic material


Interior Prestige antiallergic and antibacterial

Removable and washable

Deflector removable nose guard

Retention system with micrometric buckle

Anti-theft ring to the strap

Average size M gr. 1500 + - 50 gr.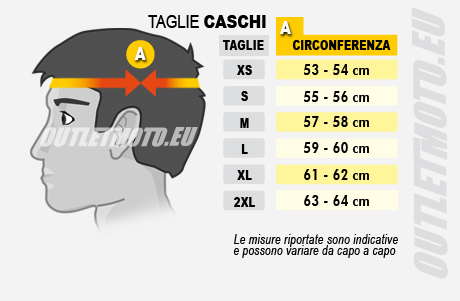 Other customers have purchased
Similar products