Motorcycle Helmet Integrale Evo Premier Dragon Carbon A Full Range Of Top View
Code: PreDragCar
Division: road
brands: unisex
€ 199.00
Savings: € 320.00
list price: € 519.00
Out of stock
description
Premier presents Dragon Full Carbon, a helmet that encompasses all the knowledge and experiences with technology developed by the Italian company over the years on the helmet with a composite fiber shell with high quality.
And 'the result of tests on circuits around the world by pilots Premier (Andrew Pitt, Ruben Xaus, Pol Espargarò, Nico Terol and Marc Marquez, to name a few).
Its outer shell is made from Carbon-Aramidic an extremely fine fabric that Premier can only use world exclusive on protective helmets for motorcycle use. This particular fiber guarantees a lightness superior to any other type of tissue, as well as an excellent shock resistance.
The cover is printed with the "bag molding" and the use of epoxy resin, a process that allows the Dragon with a total weight of only gr.1.190 and makes it one of the lightest helmets on the market today worldwide.
The visual characteristics of leading this extraordinary helmet are perfectly aerodynamic shape of the shell, with reinforcement ribs to further increase the impact resistance. Its aerodynamic spoiler and fixed in the rear, allowing the pilot to overcome air resistance and cancellation of vibration of the helmet due to the turmoil.
The inner shell is printed in eps differentiated density and is equipped with holes and ventilation channels.The ventilation is ensured by an air intake on the top of the shell and one on the chin, both adjustable, that allow the entry of air which then, through the internal ducts, emerges from the holes positioned under the rear spoiler. A ventilation system extremely functional that facilitates the extraction of hot air and humidity from the helmet.
The comfortable interior is removable and washable, and utilize an innovative anti-sweat fabric and hypoallergenic. The visor, injection molded polycarbonate, has a thickness of 2 mm, 2 anti-scratch and anti-fog treatment and allow the user to drive in all weather conditions with visibility always perfect E 'is also easily removable thanks to the QRS Quick- Release-System that does not require the use of tools.
Dragon Titanium have got a padded chin strap that offers maximum comfort and closure that uses a double ring-type racing. It comes standard on removable nose guard.
Fact Sheet:
n ° Shell: 2
Material: Carbon and Aramid Fiber + Epoxy Resin
Air intakes: 2
Air extractors: 1
Interior: Removable Perspirant neck roll Washable with Sanitized treatment
Visor: Anti-Scratch Anti-fog + + Injection system and removal without tools
Buckle: 2 rings
Sizes: from xs to xxl
Weight: 1.190 ±50g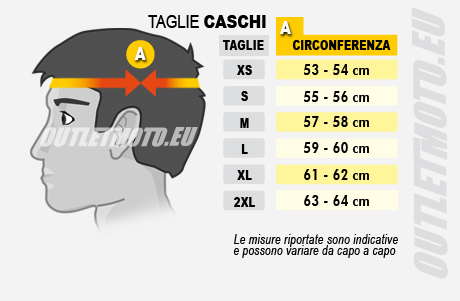 Other colors
Other customers have purchased
Similar products