Motorcycle Jacket Fabric Rev'it Model Jackson Dark Green
Code: FJT198/8130
Division: road
brands: man
€ 320.00
Out of stock
description
This is what you get when a vintage texture blends with high-tech materials. The Jackson combines style motorcycle jackets of the early days of motorcycling with material abrasion on the outside. The outer waterproof and removable thermal liner allow you to ride in style, regardless of the weather conditions. Large bellow pockets at the front contribute to the classic style of the jacket, but with a touch of high-tech thanks to the hinges WR. Protections Knox® Lite approved EC give the desired safety and can be complemented by a back protector SEESOFT ™ EC-2 level.
Technical data sheet:
Elastic drawstring
Adjusting tab
Adjustment band
City fit
Normal Cut
Panels comfort
The panels comfort on the upper back allow more freedom of movement when you sit in the driving position. Thanks to the folds on the shoulders jacket becomes more flexible.
The V-leather flap is positioned behind the zipper cuffs to block the wind.
A seal rubber added to this hinge makes it water-repellent, preventing water from entering into the pocket behind it
Pocket documents
Inside pockets
Patch pockets on the outside
Removable thermal lining
Poly twill 2LOxford
Poly is a mixture of polyester and cotton, a material combining artificial and one natural.Saia is a type of weaving with a diagonal parallel plot that gives a stylish look. With packaging in two layers this tissue absorbs very little water and dries quickly.
PWR | shell is made of 100% polyamide yarn in high performance with a high melting point, incredible tear resistance and abrasion resistance and excellent durability. PWR | shell provides high-performance protection for every rider. This lining is breathable and lightweight with an extra coating to increase the water repellency.
Protection Knox Lite CE
Prepared for CE-approved back protector SEESOFT Level 2 - type RV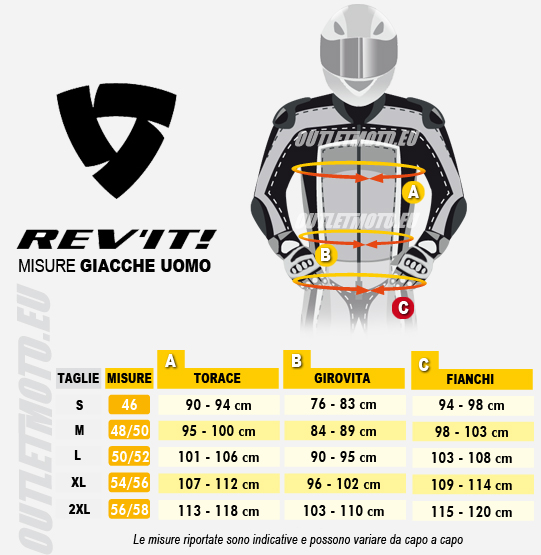 Other colors
Other customers have purchased
Similar products