Motorcycle Jacket Technique 3 Layers ProFuture Long Touring WP 4 Seasons Black Yellow Fluo
Code: ProfuLongne
Division: road
brands: man
€ 94.00
Savings: € 135.00
list price: € 229.00
Out of stock
description
Motorcycle Jacket Technique 3 Layers ProFuture Long Touring WP 4 Seasons
Thanks to its modular system with double layer with parallel hinges can be "transformed" according to the real needs of the winter weather momento.stagione can be used both by applying the anti-cold thermal lining that the waterproof and windproof membrane in order to protect themselves from the icy temperatures and rain.
In the summer season it can be used by removing both windproof and waterproof applications and discovering the front air intakes perforated fabric in order to obtain a light and breathable head but still ensures the protection and safety.
In autumn and spring it can be used by adopting one of the two inner liners according to the climatic situation.
The realization of high tenacity ripstop fabric and removable protective supports for shoulders and elbows guarantee the right protection in any situation.
Winter season : I use two liners (quilted thermal inner jacket and lining waterproof, windproof)
spring season : Use of a single lining (lining waterproof, windproof)
Summer season : Use the jacket without any lining and estrauendo the side part, the jacket is equipped with inserts in perforated fabrics
autumn season : Use of a single lining (lining waterproof, windproof)
Data sheet:
high tenacity fabricand fabric inserts perforated mash
protective inserts removable elbows and shoulders
4 large external pockets Front with triple lock Waterproof
Large rear external waterproofed
3 inside pockets
Closure: double zipper, scratch-resistant buttons and velcro
Internal waterproof membrane with zipper
Adjustable waist with Velcro belt
Adjusting neck with dynamic guide velcroe
Wrists with zip and buttons adjustment
Adjustable sleeves width withbuttons
Large reflective bands for night identification
Pockets Of Front ventilation sealed and resealable
As a good ventilation system with front and rear outputs revenue.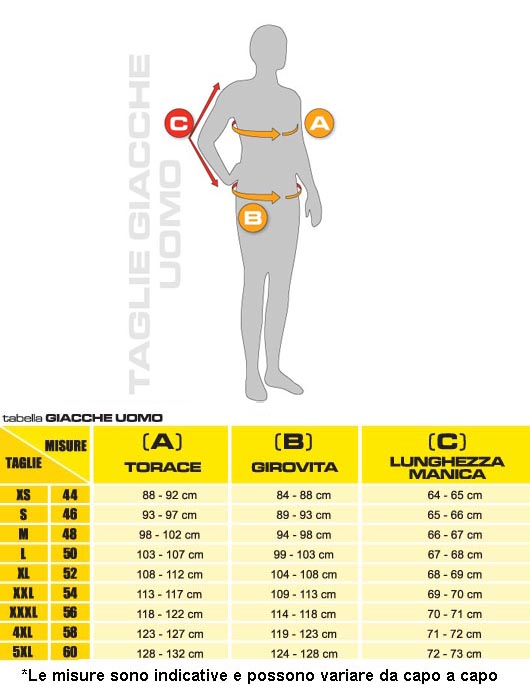 Other colors
Other customers have purchased
Similar products