Motorcycle Leather Pants Rev'it Gear 2 Long Blacks
Code: FPL025/0013
Division: road
brands: man
€ 297.00
Savings: € 52.99
list price: € 349.99
Out of stock
description
When you see a jacket Ignition 2 will probably be worn with equally comfortable pants Gear 2. This pair of trousers flared is characterized by a membrane easily detachable REV'IT! hydratex | 3L anchored hinges both in life and on the bottoms, to keep you dry in times of need. Once removed you will have free air flow for ventilation necessary in the torrid summer days. The pants Gear 2 offer skin protection with the versatility of trousers waterproof fabric high level.
STRETCHED TO 8 CM

Technical Data:
Pockets

slit pockets

Ventilation panels on the legs

Normal Cut

Vestibiliàtouring

Bands waist adjustment

Elastic inserts on the back and knees

Pockets adjustable guards

In this type of pocket protection can be adjusted in different positions, with the aim to adapt the garment to fit every rider. This results in a personalized fit and better comfort.

Short and long connection zipper

Thanks to the hinges connecting short and long, this jacket / these pants can be paired with any pair of pants / jacket range REV'IT !.

Hinges calf

Reflection on the calf

Waterproofing and breathability

Hydratex® | 3L removable

With a 3 layer construction, this membrane has a layer tricot protective laminate on both sides of the membrane. This results in a membrane that is waterproof and breathable but also extremely duraturaQuesto type of membrane also offe maximum flexibility since it can be removed from the boss: enter the membrane when the weather requires it or remove it when you need the maximum ventilation.

Dynax mesh

Consists of yarns of polyamide high performance with an open mesh for ventilation while riding the bike, Dynax mesh has a high melting point, an incredible tear resistance and abrasion resistance, and provides high protection for areas with climates hot.

Suede

Suede is a type of leather with nappa finish. Thanks to its fiber and its open pores suede can absorb liquid very quickly. Suede applied to the index finger of our gloves is used as a wiper to clean the visor, taking advantage of its features to keep the vision of the street clean.

PWR | shell 500D stretch

This material is the Cordura® REV'IT !. Composed of 100% polyamide yarn of high-performance, PWR | shell takes the best properties of Cordura® such a high melting point, an incredible tear resistance and abrasion, excellent durability, and puts the unique brand of REV'IT !. This fabric PWR | shell is a variant stretch. 500D indicates the density of the tissue, the higher the number, the better the resistance to abrasion and tear.

Monaco Performance cowhide

This full grain cowhide has not only been polished to correct imperfections, but has also been reinforced at peak efficiency to enable it to run on the track or just Traveling street. Durable and extremely protective.

PWR | wax 500D

This material PWR | shell has a wax coating for a matte look vaguely.

Predisposed to protect hips TRYONIC Seesoft appr.EC-level 1 type B - version RV01

The pockets for hip protectors in this garment REV'IT! are tailored to accommodate protectors hips TRYONIC Seesoft EC-level 1type B - version RV01. An easy improvement that maximizes safety.

Safety stitching

Staples may be the weakest point nellàabbigliamento motorcycle, as it can tear in the event of an impact. The corruption of the points can be prevented through anyway tecniologia of safety stitching. REV'IT! uses safety stitching on areas of clothing that are at high risk of impact (Directive on the definition of risk category in areas 13595-1: 2002).

Protections ProLife® Knee CE

Official tests show that ProLife® far surpasses the protection standards set by the EC Directive. The material used, elastomer, is the result of many years of research and development. A technological process is used to create the microporous material, with the air in the cells under high pressures but without the possibility of escape. This treatment makes the material lightweight, flexible, and exceptionally impact resistant. REV'IT! has used the protections pre-shaped 3D ProLife® EC in its motorcycle clothing since they were introduced to the market the first time.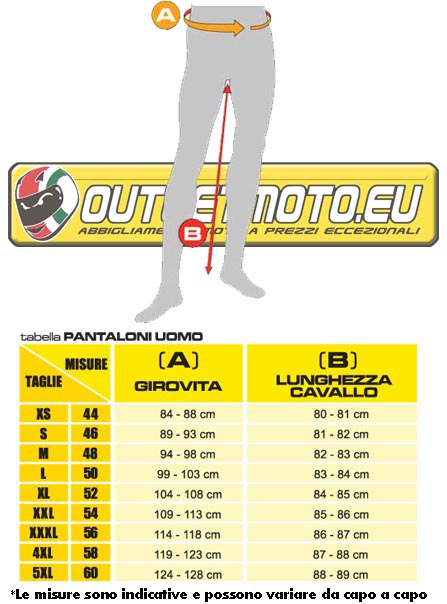 Other customers have purchased
Similar products