Racing Leather Motorcycle Gloves Alpinestars SP-2 Black-White-Yellow
Code: 3558214/125
Division: road
brands: man
€ 114.00
Savings: € 5.95
list price: € 119.95
Out of stock
description
Racing Leather Motorcycle Gloves Alpinestars SP-2 Black-White-Yellow
Technical detail:
Main structure made of soft grain leather and sturdy considerable talents to offer abrasion resistance and durability.
Sides of the fingers and palm reinforced with soft goat skin to improve feel and performance.
Reinforcement to the main structure offered by roofing synthetic leather on the fingers and wrists.
Synthetic suede reinforcements on palm and landing zones for maximum abrasion resistance.
Slider Ergonomic MotoGP derived compound in advanced plastic on the palm with EVA foam padding for better impact protection.
The solid knuckle protection in mixed carbon Alpinestars offers exceptional protection from impact and abrasion.
EVA foam for impact absorption strategically positioned for greater impact protection in critical zones.
Alpinestars patented bridge the digital prevents excessive twisting and separation of the fingers during impact.
Extensive thumb slots to improve flexibility and freedom of movement.
Perforated leather cuff and back sides of fingers and ventilated to keep your hands cool.
The structure pre-curved finger reduces rider fatigue.
Wide cuff with Velcro ® closure for a snug easier and a more secure seal.
Tip of the index compatible with the touch-screen for use with smartphones and GPS systems.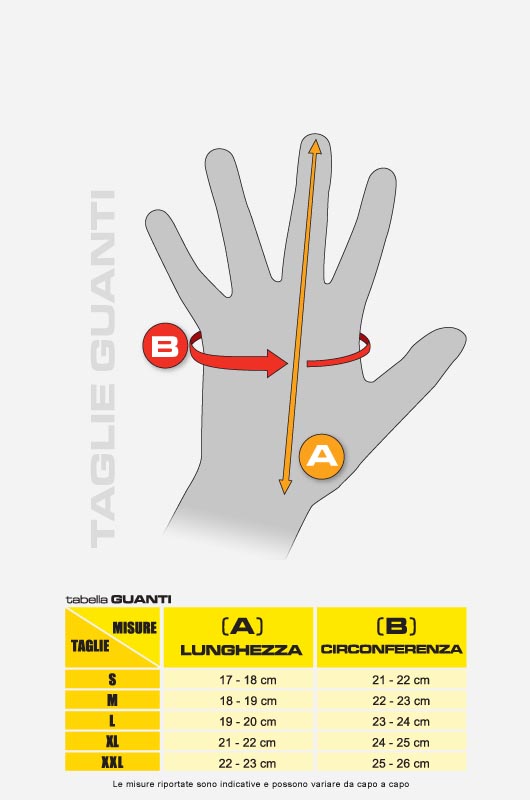 Other colors
Other customers have purchased
Similar products