Motorcycle Jacket Fabric S-Tech Super Touring Three Member Black Ligth Grey Four Seasons
Code: Stec3st
Division: road
brands: man
€ 79.00
Savings: € 120.00
list price: € 199.00
In Stock - Express Delivery 24h
Add to cart
description
Motorcycle Jacket Fabric S-Tech Super Touring Three Member Black Ligth Grey Four Seasons
Thanks to its modular system with double layer with parallel hinges can be "transformed" according to the real needs of today's weather.
In winter it can be used by applying both the anti-cold thermal liner that waterproof and windproof membrane to protect themselves from the coldest temperatures and rain.
In the summer season it can be used by removing both windproof and waterproof applications and opening the vents.
In autumn and spring it can be used by adopting one of the two inner liners according to the climatic situation.
Data sheet:
Outer fabric of high tenacity polyesterwater-repellent
Removable CE approved protectors on shoulders, elbows-Forearm
expansion zones on shoulder blades and Hips
Various pockets, two waterproof
Vents Front lockable
Completely removable waterproof and breathable membrane, protected by full lining
Completely removable thermal lining winter
Volumes of biceps, forearms, neck,and adjustable wrists
REFLEX Reflective material inserts on front, back and arms
fit TOURING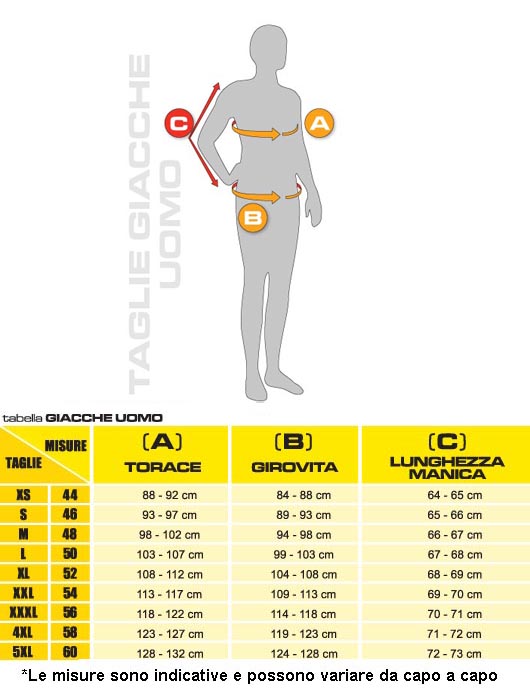 Other colors
Other customers have purchased
Similar products