Alpinestars Motorcycle Gloves Winter Warm CELSIUS HEATED GLOVE Black
Code: 3523914/10
Division: road
brands: man
€ 89.00
Savings: € 91.00
list price: € 180.00
In Stock - Express Delivery 24h
Add to cart
description
Durable and comfortable glove equipped with waterproof and breathable Alpinestars DRYSTAR ®, Celsius Heated Glove is the ultimate technological solution for tourism with cold climates. The heating system active Alpinestars is powered by the bike battery, and provides consistent heat throughout the hand.
Fact Sheet:
Structure
The glove is equipped with Heated Celsius heating technology Alpinestars active, ensuring a controlled and constant temperature over the entire hand. The heating system wraps a layer of ultra-thin wrist and hand ensuring perfect comfort for miles and miles in the cold winter.
Structure in highly abrasion-resistant leather and fabric with synthetic suede reinforcements for improved durability and abrasion resistance.
The waterproof and breathable membrane DRYSTAR ®, Alpinestars exclusive, keeps your hands dry in all weather conditions.
Protection
The reinforcement provides thermoformed knuckle impact protection in a critical area.
Offer additional protection against impact by foam padding on the back of the fingers and thumb.
Landing zones and reinforced and padded wrist.
The digital bridge helps prevent excessive separation of the ring and little fingers in case of fall.
Reflective details on the cuff, wrist and fingers to improve rider visibility in poor light conditions.
Warm, comfort and convenience
Includes a splitter cable for integration with the Tech Heated vest.
Wide elasticated insert bellows on thumb and back of hand for improved comfort and freedom of movement.
Elastic bellows area on the first two fingers for greater flexibility on the controls of the bike.
Elastic cuff closure with double Velcro ® closure for a secure fit, adjustable and insulated.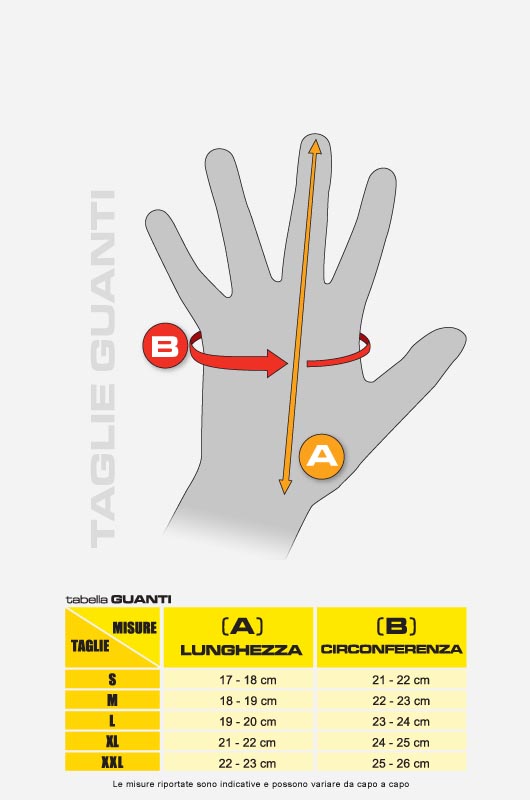 Other colors
Other customers have purchased
Similar products