AVANT Alpinestars Leather Motorcycle Jacket Black
Code: 3101913/10
Division: road
brands: man
€ 319.00
Savings: € 110.65
list price: € 429.65
Select the size to know the delivery times
Add to cart
description
Alpinestars leather jacket, which is characterized by a strong and handsome leather structure highly resistant to tears and abrasion, the Avant Leather jacket incorporates stretch micro fiber inserts strategically placed for fit sport, anatomical and flexible. Perforated high-density areas in critical areas offer excellent air conditioning in a classic design or.
Fact Sheet:
From 1.1mm thick outer structure, can provide excellent durability and abrasion resistance aa.

Extensive panels of stretch microfiber inner arms and back offer wide range of moviimento

L'' inside completely mesh enhances comfort and ventilation, and offers interior pockets with Velcro ® closure

'' The innovative design of the pre curved sleeves Alpinestars'' reduces fatigue and improves the fitin the riding position

Protective performance
Bio Armor protectors Removable, CE certified shoulder and elbow for a superb prootezione impacts

Chest compartments with PE imbbottitura (Alpinestars Bionic chest guards available as an option)

Rear compartment with PE padding (Alpinestars Bionic Back Protector available as optioonal)

Comfort and Customization
Adjusting cuffs with Velcro ® and zippers semi-autobbloccanti for a greater breadth of comfort and fit.

Adjustable waist with Velcro ® and D-ring for a highly customized fit.

Structure of 3D mesh collar and polsinni, with edges in Neoprene ® for greater comfort.

Reflective details on chest and back to enhance the visibility of the driver.

Zipper in lining of colleggamento to allow the'' integration with Alpinestars technical pants.

Reinforced TPR zipper sliders used on the entire scalp.

Ricammati logo on chest and sleeves.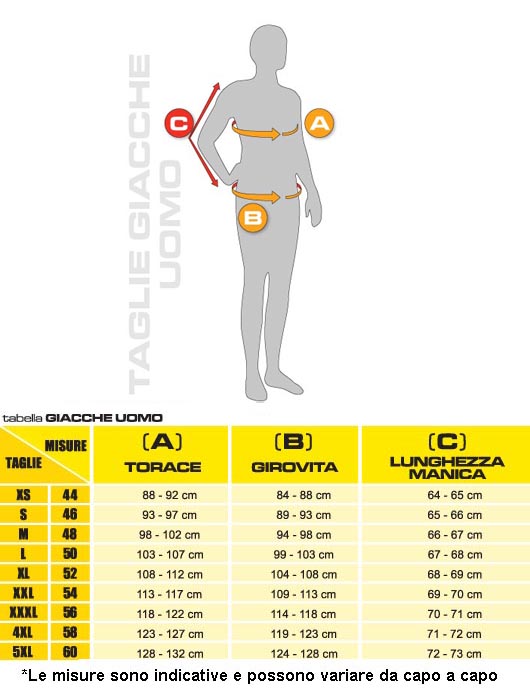 Other colors
Other customers have purchased
Similar products