Moto Jacket Jacket Judges fabric 3 Layer Model Master Black tour
Code: GiuMasterN
Division: road
brands: man
€ 59.00
Savings: € 190.00
list price: € 249.00
Out of stock
description
Moto Jacket Jacket Judges fabric 3 Layer Model Master tour Thanks to its powerful dual-layer modular parallel hinges can be "transformed" according to the real needs of momento.stagione winter weather can be used by applying both the thermal lining anorak that the membrane waterproof and windproof to protect themselves from the cold temperatures and rain.
In the summer it can be used by removing both applications windproof and waterproof and discovering the front air intakes perforated fabric to achieve a lightweight and breathable but still ensure protection and safety.
In autumn and spring can be used by adopting one of the two inner liners according to weather conditions.
The realization of tear high tenacity and removable media protection on shoulders and elbows provide the right protection in any situation.
Winter : Use two liners (internal thermal quilted vest lining and waterproof, windproof)
Spring season : Use of a single lining (lining waterproof, windproof)
Summer season : Use of the jacket without lining and estrauendo the side, the jacket is equipped with perforated inserts tissues
Autumn : Use of a single lining (lining waterproof, windproof)

Technical:
Fabric of high tenacityinserts and perforated fabric mash

Removable protectors elbows, back and shoulders

4 large external pockets Front with triple lock Waterproof


Hinges for closure pockets sealed

2 rear pockets apie sealed

3 inside pockets

Closure: Double zipper,buttons and velcro scratch

Waterproof internal zipper


Adjustable waist belt with Velcro

Adjust neck velcroe Judas dynamic


Adjusting cuffs with zipper and buttons

Width adjustment sleeves with Velcro

Reinforcements on elbows and shoulders

Padded shoulders and chest

Large reflective bands for 'nightime identification

The ventilation front pockets and waterproof folding (SEE PHOTO BELOW)

Good ventilation System with revenue front and rear outputs.

INSERT REMOVABLE FABRIC PURELY FOR SUMMER (SEE PHOTO BELOW)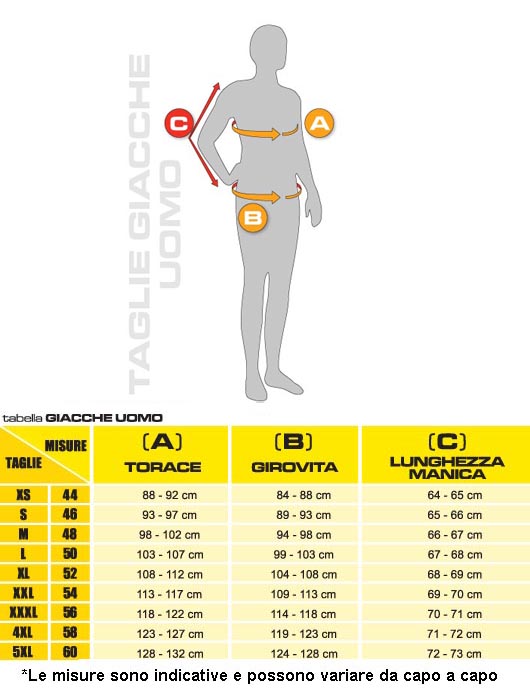 Other colors
Other customers have purchased
Similar products