Motorcycle Helmet Integral CGM 302g Montreal Red Metal
Code: 302G-BLA-85
Division: road
brands: unisex
€ 72.90
Savings: € 18.60
list price: € 91.50
Delivery within 5 working days from the date of receiving payment
Add to cart
description
Made with a graphic gritty, the 302g has an effective system of ventilation, the AIR STREAM SYSTEM, strong front air intakes and on the chin and rear air extractors that guarantee a perfect air circulation to 'inside of the helmet.
Technical Data:
Scratch resistant coating with Decal
Air Stream System ventilation system
ExtraSoft Inner interior fabric extra soft
Air Stream Inner Interior openwork
Removal system valid visor
Long visor with treatment resistant
Cap made of thermoplastic material
Interior Prestige antiallergic and antibacterial
Removable and washable
Deflector removable nose guard
Retention system with micrometric buckle
Anti-theft ring to the strap
Average size M gr. 1500 + - 50 gr.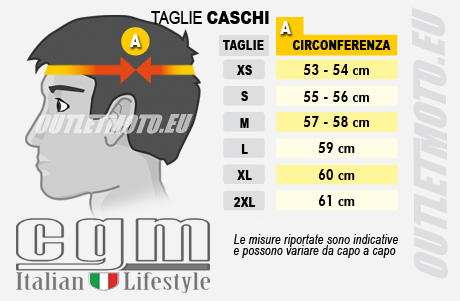 Other customers have purchased
Similar products