Motorcycle Jacket Fabric Dainese Continental-2 Gore-Tex Black
Code: 1593933/001
Division: road
brands: man
€ 450.00
Out of stock
description
Motorcycle jacket in GORE-TEX® Dainese CONTINENTAL-2 GORE-TEX®. Safe, comfortable and high quality. Elegance, functionality and protection are the concepts at the heart of the new Continental-2 jacket reworked design, wearability, in detail, like the refined removable liner, and designed for everyday use, even over the dress, whose jacket is covered three-quarters of the length of the head. The fabric laminated directly with Gore-Tex waterproof and breathable membrane allows the head to dry quickly in case of rain and very light. Active and passive safety are guaranteed by removable composite protectors, reflecting inserts and ability to insert back protector type G.
Data sheet:

Removable composite protectors certified to EN 1621.1
The composite protectors on shoulders, elbows and knees, certified according to EN 1621.1, offer a high standard of protection due to their particular construction. A rigid outer shell in plastic material, on the entire protector distributes the energy generated by the impact zone, by means of a patented lattice structure, able to distribute and absorb the impact of a large surface area, with a thickness and a lower weight.The inside of the protection, with very high density polyethylene foam, has high deformability and a high memory, which molds to the shape of the body, allows a better comfort, also favored by the perforated external structure, which facilitates the transpiration.
End thermal removable lower back support

Sanitized® liner

outer fabric with water repellent treatment

removable thermal lining

Front closure with waterproof double strip

Membrane laminated with outer fabric
Fabric laminated directly to the membrane and provided with sealed internal seams, this building offers, in addition to water resistance, breathability, and wind, a remarkable lightness of the head, as well asIt prevents the head of soaking in case of rain, reducing the cooling of the body due to the effect windchill, as well as promote rapid drying of the garment.
brand GORE-TEX® waterproof and breathable
PTFE membrane, PU and ePTFE GORE-TEX® brand, which ensures very high water impermeability, high breathability and wear resistance, thus ensuring greater comfort even in case of rain and cold.
Waterproof pocket on front strip

Reflecting inserts

inside pocket

2 outside pockets

Pocket for G1 and G2

2 pockets on removable liner

brand fabric Donington 2 L Gore-Tex®
PTFE membrane, PU and ePTFE GORE-TEX® brand, which ensures exceptional water resistance, breathability and high wear resistance, thus ensuringgreater comfort even in case of rain and cold.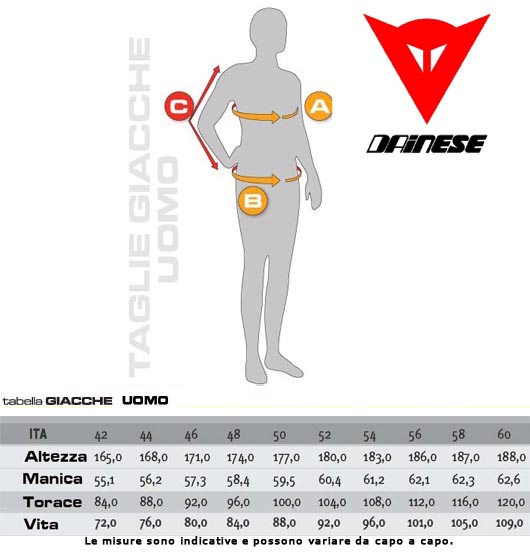 Other customers have purchased
Similar products