Helmet Moto Integral X-Lite 801RR coloring Mask Black
Code: X801RRMask
Division: road
brands: unisex
€ 199.00
Savings: € 261.00
list price: € 460.00
Out of stock
description
Now a classic, true reference for its category, the X-801RR recurs in the new X-lite product range, confirming a success that never seems to wane. Many bikers, experienced and demanding, they have already known and appreciated for its clear lightness, functionality and high performance. Many others will appreciate the new graphics applied to the 2009 collection.
All recognize that the X-801RR is an exceptional helmet.
TRIPLE SHELL
X-801RR uses three different measurements of outer shell for the six available helmet sizes (XS / S, M / L, XL / XXL). In this way, the weight and volume of the helmet (and, therefore, its aerodynamic resistance) are kept, proportionate to the rider's size.
REMOVABLE COMFORT PADDING IN UNITHERM
The interior, which equips the X-801RR is characterized by the use of UNITHERM fabric, of elasticised microfibre, which actively regulates breathability by rapidly dispersing perspiration.
Result of extensive anatomical studies and numerous dynamic user tests, the removable cheek pads feature STEADYFIT (triple differentiated density) that provides excellent comfort. Also available in different thicknesses, to allow the development customized fit.
FLAT AND VISOR ROTATION MECHANISM
Injection molded in General Electric Lexan® OQ, is scratch-resistant and has a flat outer surface, for optimal use of tear visierine (tear-off).
It is prepared for the application of the Nolan Top Fog Resistant system, the effective inner visor fogging resistant silicone-sealed profile (supplied).
The side rotation mechanism, which for years has equipped all helmets X-lite is light, reliable, quick release visor without any tools, adjustment (4 mm) of sealing trim, Double Action device * with the dual visor lock function (to prevent accidental opening, especially at high speeds) and misting of the visor (at low speeds or during stops, by a minimum opening of the same).
BRAND NEW NEVER USED, BUT MAY SHOW SOME SMALL DEFECTS OF CHARACTER ONLY COSMETIC.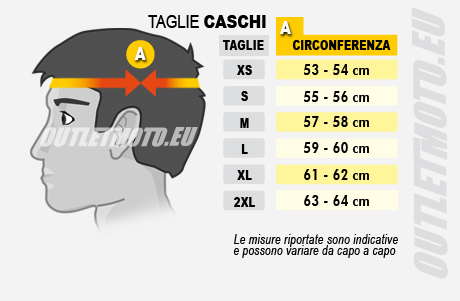 Other customers have purchased
Similar products