Racing Leather Motorcycle Gloves Alpinestars SP-1 Black-Yellow Fluo
Code: 3558115/125
Division: road
brands: man
€ 109.00
Savings: € 40.95
list price: € 149.95
In Stock - Express Delivery 24h
Add to cart
description
The glove SP-1 is equipped with multi panel in novation structure with excellent protective capabilities as carbon knuckle protectors and Alpinestars patented digital bridge. The poly-foam padding on fingers and sides perforated ventilated improve the cooling system, while the structure of the pre-curved finger design enhances sostanziosamente comfort.


Technical detail:

Innovative multi-panel structure with the main frame in sturdy leather and soft

Suede leather reinforced palm for excellent resistance to abrasion and tearing.

Carbon fiber knuckle protectors lightweight, durable and offer superb protezion against repeated impacts.

Palm and the area outside of the hand reinforced Clarino ® synthetic suede for added support and abrasion resistance.

Large air intake on the back of the hand with TPR bridge for greater abrasion resistance.

Bridge between ring and little fingers, Alpinestars patent, to prevent the separation of the fingers and limit distortions or damage to seams.

Ventilation and AC lzata

Flexible bellows leather on fingers and thumb to provide external support, comfort and fit.

Cuff, leather top panel and finger pierced for mant black fingers fresh and improve comfort.

Thumb, fingers, palm, back hand and wrist polischiuma padded with 4mm perforated to improve comfort and shock absorption.

Extended cuff with elastic strap and double Velcro ® closure for a secure fit and customizable.

Anatomically pre-curved fingers to prevent fatigue and improve driving performance.


Leather reinforcements on the back and inner fingers for added durability.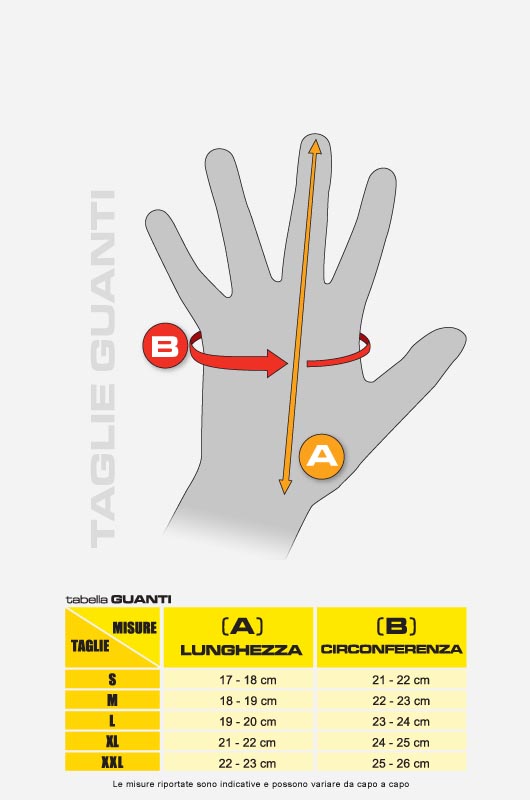 Other colors
Other customers have purchased
Similar products